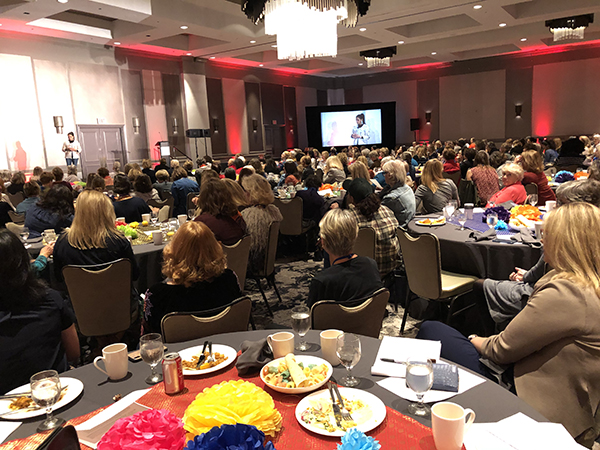 Members of Les Dames d'Escoffier International (LDEI) convened in Nashville to taste, explore and debate the hot topics and latest trends in the food, fine wine and hospitality industry. The exclusive 2020 Trends report was released at this meeting, which is highlighted in this report.
Restaurant Trends
Established & Growing – Plant-based menus, Pop-up/Experiential and Chef Driven Fast Casual
At its Peak and Losing Steam – Food Trucks, Small Plates, Hyper-Local and Lifestyle Diet Menus
Emerging – CBD Menus, Upcycling, Cashless and Cash-free
Making a Come Back – Family Friendly, Food Halls, Reimagined Small Plates
According to a recent study by Y-Pulse® (ypulse.org) look for the emergence of a new segment of the foodservice industry "marketplace fast casual" driven by the demands of younger consumers and shaped by the popularity of farmers markets and food halls.
International Food Trends
The most influential parts of the world on the American food scene today were identified as: Regional Mexican, Latin America and South East Asia. In the next 3 to 5 years, look for North and East Africa, The Balkans and Caucasus.
Many of these regions focus more on vegetables and grains and introduce unconventional varieties of fruits and vegetables. Smaller, flavorful portions of meat are seasoned with more herbs and spices.
Travel was identified as the number one source of culinary inspiration by those participating in the study. As global travelers seek out more undiscovered parts of the world, expect to see a direct correlation between emerging tourism areas and the popularity of unique flavors or specialty foods characteristic of their cuisines.
Catering is becoming a global party often featuring small stations with international foods and chefs and home cooks preparing foods very personal to their heritage.
Healthy and Sustainable
The consumer's never-ending quest for a healthy and sustainable lifestyle is expected to drive awareness and concerns regarding food waste and environmental impact.  Anti-inflammatory spices like turmeric found in Southeast Asian cooking are also gaining a wider audience.
Although there is constant news about new superfood trends, the study identified popular and widely available foods as most likely to appeal to the mainstream consumer:  blueberry, avocado and salmon.
Cooking Renaissance
Modern cooking methods expected to make cooking more appealing to consumers include air frying and instant pots with microwave falling to the bottom of the list.
Implications for Food Marketers
Expect Gen Z to play an important role in food and cooking in the following areas:
Sophisticated & Adventurous – fearless exploration of new foods and flavors.
Health Conscious – a healthy body and a healthy planet are both important.
Environmental Focus – belief in supporting sustainable food practices with their purchases.
Demand Transparency – technology savvy since birth, they know how to seek out the information they want.
24/7 Culture – expect no-compromise, convenience and customization on demand.