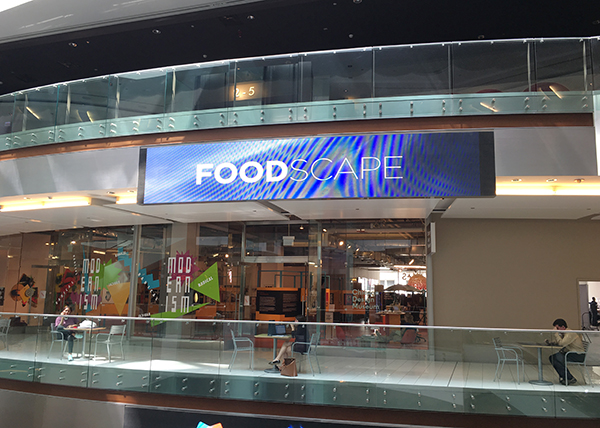 The future of food was the focus of this conference, where industry leaders and entrepreneurs with cutting edge new businesses met to share fresh ideas and new thinking on food and technology.
Healthy 3.0
The evolving definition of healthy has gone from weight management to wellness, and from sustainability to food that consumers feel good about eating. The new thinking consists of positive nutrition and functional food that does something more than simply nourish the body.
On The Horizon
Trending Flavors and Techniques
Hot sauces from Indonesia and the Middle East like Sambal and Zhug, nut and seed blends like Dukkah, new alternatives to favorites like balsamic vinegar (Saba) or sweet and sour (Agrodolce), as well as Morrocan (Chermoula) and Japanese (Umeboshi) flavors are trending. Fat-washing is a trendy technique that infuses fats into craft cocktails.
Cellular Agriculture
This new science makes production of agricultural products possible in a laboratory. According to research by Datassential, people who want natural and non-GMO food are likely to favor cellular agriculture.
Eliminating Human Touch Points
New quick service concepts are eliminating front of house staff with kiosk ordering. Consumers are encouraged to order delivery from websites or by smart phone to maximize their ability to customize and manage their order.
Age of the Omnivore
Although 71% of consumers say they eat meat, 57% are positively inclined to more plant protein in their diets. Plant based meats are being used by chefs in all segments from K-12 public schools to fine dining.
The Intersection of Healthy, Delicious & Sustainable
Product development is focused on this trifecta of satisfaction. Modern consumers are less willing to accept good enough flavor.
Robots Re-imagine the Workplace
Taking over repetitive kitchen tasks is only the beginning. Robots enable omni-commerce to give consumers service anywhere, anytime. When it comes to click & collect robotics, food is the fastest growing category.
Implications for Food Marketers
New science that promises to feed the world in a healthy and sustainable way is finding favor among the same consumers who have led the movement toward less processed food in recent decades.
New technologies enable and displace at the same time; they focus on training employees for the work place of the future.
The search for new super foods continues and spirulina (seaweed), which is abundant and sustainable, may be the next kale.
Taste Talk Tweet
Twitter chatter included:
 Robotics in the kitchen
Cellular agriculture could change how the world eats
Have you tried chermoula, gochujang, or zhug?
Emerging unconventional and exotic food tech
Follow us on Twitter @Olsoncomm