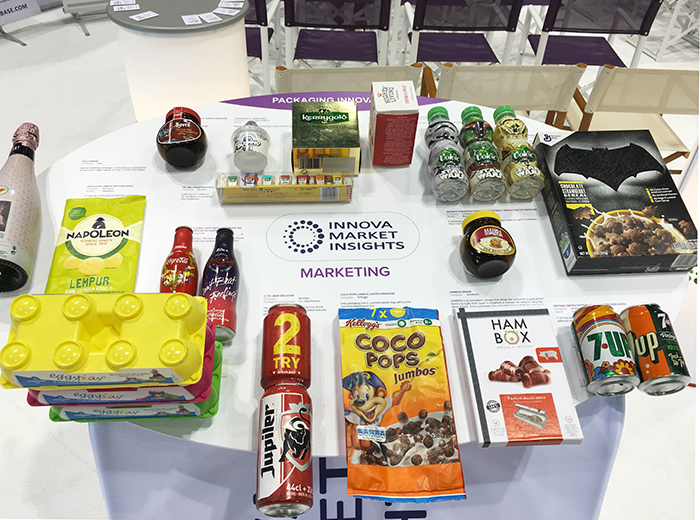 The Institute of Food Technologists (IFT) annual conference attracts over 17,000 experts from scientific, academic, foodservice and technological communities. Professionals gather to explore industry trends, innovations in technology and applications which affect the global food system.
An Urge to Splurge
Even though consumers are more consciously aware about their everyday health, comfort foods and indulgent food categories are thriving among the very same consumers. According to a recent global dining study by Culinary Visions® Panel, 94% of consumers in Canada, the United Kingdom and the United States want a treat that is worth the splurge.
Emotional Appeal
Food science professionals believe that consumers are motivated by emotional rewards. Successful brands with long-term consumption patterns (i.e. McDonald's) have consistently delivered emotional reward to consumers; however, new products have a harder time succeeding because they do not have the same longevity it takes to create an emotional appeal to consumers. Source: IFT.org
Trend Spotting
Everyday Consumer, Athlete Approved – protein and energy ingredients are appealing to those beyond the weight room. Manufacturers are expanding the realm of healthy living by offering mainstream products that previously targeted athletes.
Processing as Nature Intended – modern processes are eliminating artificial ingredients in favor of creating ways to use natural ingredients on a large scale.
Flavor Innovation – exotic flavors continue to attract consumers who are looking for out-of-the-box experiences. McChocolate fries and Sriracha-infused seasonings are some examples of how marketers are pushing the boundaries on flavor expansion.
Senioritis – with an aging global population, manufactures are expanding the category of foods that appeal to active seniors (i.e. meal replacement drinks).
Food for the Brain
Sleep deprivation, stress and depression are among the top concerns associated with mental health in the modern era. With stress levels at an all-time high, food scientists are exploring how certain ingredients can have a positive effect on the human brain. Due to their affirming impact on cognitive health, tea leaves, lavender, black currants and turmeric are among the ingredients which are making their way into new food and beverage products. Source: IFT.org
Implications
As 'Real' As They Come – consumers, specifically Millennials, want to know the real story behind where their food comes from. Telling a story and clear labeling of products gives a brand a more tangible feel to consumers beyond certifications.
Different Yet Familiar – consumers are willing to experiment with new products; however, they are also loyal to brands they have grown to love. Brands can stay relevant by taking their popular products and evolving them with consumer desires (i.e. Oreo thins).
Less Is More – consumers favor simple and easy to read ingredients when buying products.
Taste, Talk, Tweet
#IFT2016 Twitter Chatter Included:
#Soursop, also called guanabana, may start making its way into American food markets
#Clean labeling is proving important to consumers
#Honeytose and other rare sugars are on watch lists as traditional sugar alternatives
If you want to follow our observations in real time, find us on https://twitter.com/olsoncomm
Contact us at info@olsoncom.com or 312.280.4573 to know more about our insights from the Institute of Food Technologists (IFT) annual conference.