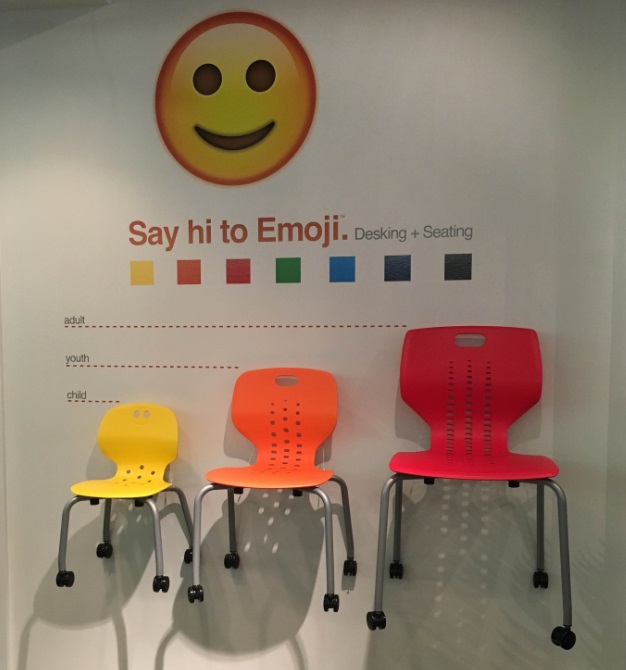 NeoCon is widely recognized as one of the most influential trade shows for commercial design. This 48th annual conference temporarily houses over 500 leading companies within the commercial design industry, and attracts over 50,000 design professionals and business consultants. It is an important show to spot cutting edge trends in workplace design.
Workplace Industry Highlights
Modern workplace communities offer a wide range of services, including extensive foodservice, to make the workplace more welcoming, enjoyable and productive for employees. Retail foodservice sales in this segment are estimated at just over $15.6 billion and expected to grow by 2% in 2016 and another 1.5% by 2017 according to Technomic®.
Consumer Insight
The reimagined workplace for the modern consumer is a global phenomenon, as evidenced by the large number of international attendees at NeoCon. A recent Culinary Visions® Panel study points to opportunity for growth with 80% of consumers in the United States, United Kingdom and Canada saying they wish their company had a café or dining room.
Trend Spotting
Together + Alone: Office layouts are expected to reflect an open-door identity with fewer segmented rooms and open floor plans that encourage collaboration; however, designers are installing mindfully individual spaces when solitude and concentration are important.
Purposefully Mismatched: Long gone are the days of buying a perfectly matched conference room suite. Contrasts of colors, textures and furniture pieces are adding excitement to the workplace.
Permanent & Impermanent: Offices are welcoming nomadic lifestyles by creating layouts that implement stackable, lightweight and easily transportable furniture. This is allowing employees to rearrange themselves without feeling static.
Work at Play: Adult jungle gyms and interactive game rooms have officially made their way into the coveted employee break area.
Implications for Foodservice
Dining That Creates Community: There is nothing that creates a sense of community like sharing a meal. Modern dining rooms are designed with spaces that encourage personal connection.
Outside In: Rustic aesthetic, which is trending in popularity among restaurants, is finding its way into on-site venues with repurposed wood, stone and other materials that create a unique sense of place.
Elevated Everyday: Delicious, healthful and unconventional foodservice is part of the whole new package of workplace benefits.
Hospitality in the Workplace
Commercial office spaces are being reimagined by offering employees more interactive meal options that extend beyond traditional expectations. Action stations deliver a custom crafted experience. Barista stations, beverage counters (i.e. smoothies, juices and alcohol) and local chef-inspired bites make their way into a vast amount of suggested office designs
and layouts.
Tour Talk Tweet
Twitter chatter included:
Healthy living in the workplace environment as ergonomic designs trend.
Office spaces reinforcing how and where employees go to relax with comfortable
seating areas.
Pop up foodservice venues with notable local chefs doing limited engagements at work.
For insights in real time, follow us on Twitter @OlsonComm.